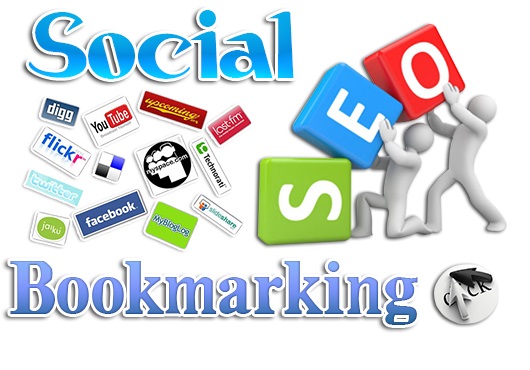 What is Social Bookmarking?
Social bookmarking is a way to bookmark our favourite web pages online to read them anytime and anywhere if we are connected with the internet. Almost every social network has a function to help you bookmark (store content) like this.
The role of Social Bookmarking depends on the purpose of each individual.
For a non-business person, Social bookmarking is to store the content of a page, or share interesting content on the social network for others to see.
For those who trade goods and services,… In addition to these benefits, Social Bookmarking can help them increase the number of visits to the blog, promote keyword rankings for the website, search for customers, enhance the brand,…
And this article I wrote also only for those who use Social Bookmarking for business.
For example, if you upload a web page content to Facebook, your readers will read it. Or if you spend more money to get more traffic, specifically you use Facebook Ads, your website will have more traffic. Readers can also share your content to other places.
Social bookmarking will bring you many opportunities, such as
SEO – Increase keyword rankings (Details in section 3 below)

Promote your site, content

Collect useful information

Increase quality visits

Create quality backlink, website index faster

Branding, increasing the ability to connect with readers

Go Viral: If your content is good, there will be a lot of people sharing

Cost savings.

Make more money
Why Social Bookmarking Affects SEO?
Anyone can use the online bookmark service. When people read a web page, if they find the information in that useful, they can use Bookmark sites to save their links, share articles, or share them with others.
So Google's algorithm can be based on the bookmarking behavior of a site to help index it, ranking the keyword on the search results. You can rely on this feature to help your website index faster and have better rankings.
Here are 20 popular social networking sites where you can apply Social Bookmaking very well:
Facebook /Facebook Page/ Facebook Group

Twitter

Pinterest

Google Plus+

Youtube/Vimeo

Linkedin

Tumblr

Reddit

StumbleUpon

Delicious

Livejournal

Diigo

Digg

Folkd

Delicious

StartAid

Plurk

Linkarena

Newsvine

scoop.it
How to effectively use Social Bookmarking for your website?
You can easily see through Facebook that many individuals and businesses can promote their products and services very effectively.
Proper use of social bookmarking not only helps you find customers, but also helps to boost the number of potential customers come to your website to buy and use your services. Or simply increase the keyword rank for your website.
Here are some tips to help you use Social Bookmarking effectively for your website:
Build quality content, content targeted to your customers (MUST HAVE)

Each post must be unique (no duplication)

Frequency of display Title, description of the site just enough on the social network, emphasizes the main problem of the content.

Post new articles in different social networks, for example: Facebook, Google Plus, Twitter, Pinterest, …

Engage with other posts that have the same field as yours (find partners, learn from the better ones, …)

Combine some of the features that increase social interaction on your website, such as like/sharing button,…
Common Social Bookmarking Mistakes You Should Avoid
The role of social bookmarking is very important. There are a lot of social networking sites like Twitter, Pinterest, Tumblr, Reddit,… with very large number of users. If you use it properly, you can make use of these advantages.
If you are planning to make use of social bookmarking to promote your website online, you should know how to make the best use of this strategy and avoid the common mistakes that people make during the social bookmarking process.
Using caption, title and description does not appeal to the reader. Many people have the content, the article quality is quite good, but posting on social networking is too sketchy, not attractive to those who see, leading to a very low CTR rate.
Spam: Spamming on social networks, posting too much of the same content to many places, many social networks can lead to many bad cases. For example, your brand loses credibility, Google cares about you. Even worse, that social network will block your site link.
Do not select directories or select directories that are not related to the Bookmark content. There are many social sites that allow you to choose the directory for the content you post. Remember that from these simple operations you will probably get more customers when they search for content related to your field. Choose the right directory for your field
Automatic software abuse: Will be discussed below
Social Bookmarking on autopilot
Maybe you are wondering whether to use some tools to post to the social network?
There are many tools that assist you to do this, it will save your time. However, if you use the wrong way, this will lead to your website will be penalized by google algorithm.
You may not know that there is a "zebra algorithm" based on spam behavior on social networks. However, if you use them properly, you can still use these tools.
Here are four websites/tools/services that help you automate Social Bookmarking according to me is the best:
OnlyWire

Socialmarker

Socialadr

Imautomator
Each website has limited free or trial mode, you can go in and see the details, but please note:
Do not post your articles on many social sites at the same time (2-3 sites at a time is reasonable).

Spin content (title, description, content) when you post to every social network site
Tips for Using Social Bookmarking
Here are some tips from the knowledge and experience that I want to share with you in using Social Bookmarking:
Create an event that motivates users to share your content on Social: This is a great way to promote your product or brand, making your post more visible.

Always update your content on social network, which means that you always create content regularly. This is like you are indirectly telling the customer "we are still working and bringing more value to you".

There are always calls for action through sharing on social networks and on your website

Engage with customers if they leave a comment and always collect their comments to do better.
Hope this article has answers to your questions about Social Bookmarking and how to use it to bring high efficiency.
Images credit: THE WEBOMANIA